RECRUIT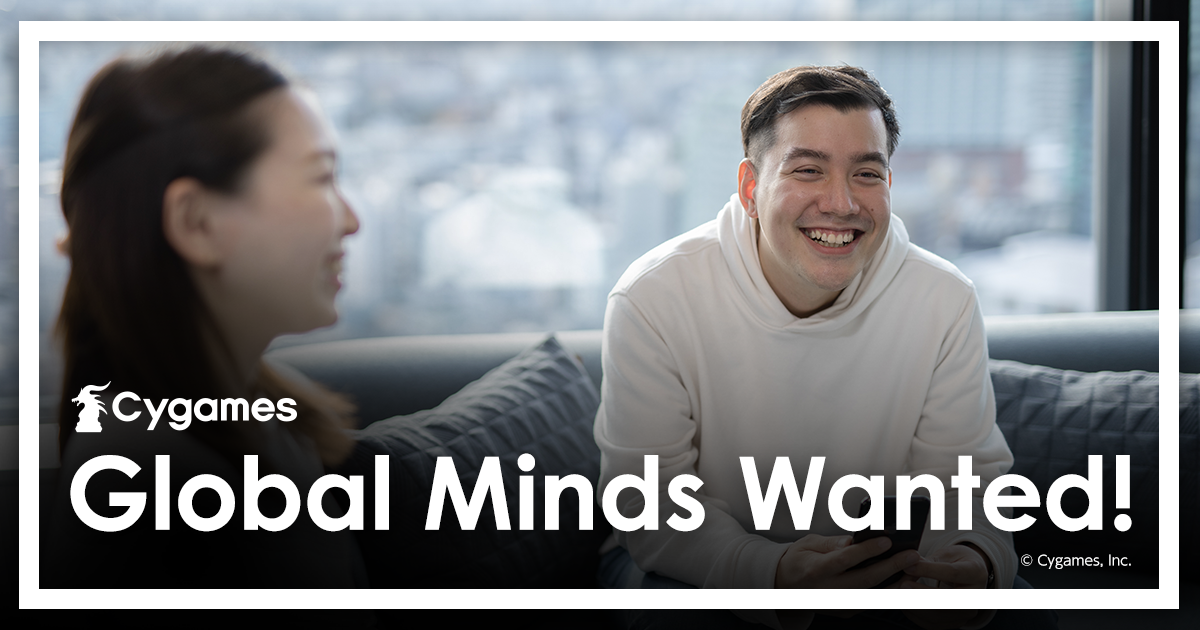 Bringing joy to the world with the best in entertainment.
Our international team is expanding—come join us!
At Cygames, we're developing titles such as Granblue Fantasy, Shadowverse, and Princess Connect! Re: Dive
in multiple languages for players not only in Japan but around the world.
As our content continues to expand across the globe,
we'll need more talented writers for positions in localization, social media and marketing.
If you are passionate about games and want to utilize your language skills, now is the time to apply!
最高のコンテンツで世界に楽しさを!海外事業部積極採用中
サイゲームスは海外の方々や、日本に住む外国の方々向けに『グランブルーファンタジー』、『Shadowverse』、
『プリンセスコネクト!Re:Dive』などのタイトルを、日本語以外の言語で展開中です。
海外事業部ではローカライズ、Webプロモーション等さまざまなポジションにて積極採用中です。
ゲームへの情熱を持ち、語学力を活かしながらコンテンツを世界に広めたい方からのご応募お待ちしてます。
Here's a look into the worlds of Cygames:
Read More About Us
Team Voices
Current Openings
We're currently looking to fill the following positions!
If you're interested, please read through the job descriptions and apply through the respective URLs below.